History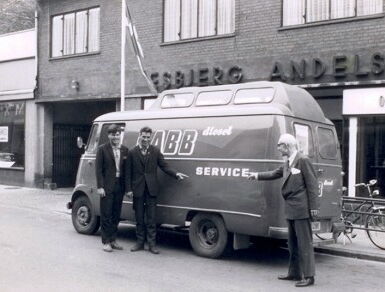 The company was established in 1933 by Kaj Klyn, and has since been family owned.
Kaj Klyn were negotiating sabb Diesel in the 50s and has since enjoyed this. Nordsabb have negotiating sop in Greenland, West Germany and Denmark.

Review
Nordsabb took over the Agency for nanni diesel in Denmark and Greenland.
It has been a success, the quality of the engine has met our expectations, and sales are going well, thanks to a professional dealership team.
For users and dealers: Great thanks for the confidence.

Fishing skippers have taken nicely against Doosan motorne, we are reinforced in our view, there is good reason to be cautious with the introduction of high pressure electronic injection systems in fisheries.

Cooperation with OK A.m.b.a. distribution of Mobil lubricating oil has worked extremely well and we forward it leads oil analysis program in cooperation with them.

Visions
We will obviously continue to care for our faithful sop and Iveco customers more through more than a generation.
We still have both new and factory refurbished Iveco types in stock. All parts are no problem, our stock will be kept intact.

We offer still sabb replacement engines from 8-30 hp with warranty as new.
All we have one of the world's largest stock of spare parts, with removal of parts each day.

We offer quality in every detail and will continue to focus on offering complete solutions in the hope of continued cooperation.

We want all our customers a good year.

Employees.